I butchered this in another Mock draft thread(wish I had an edit option I suck at these things) so i decided to post it here where I had a better chance of not ruining it.
First of all I am proposing a trade. Brandon Albert's trade to Miami seems almost a forgone conclusion. I will propose that Albert gets moved on the first day of the draft. I will predict the compensation is the #42 pick overall.
I wan't to begin with saying that If I were the GM we would not be in the position we are in right now. I would have kept Winston, and played Albert through his franchise year, and attempt to re-sign him long term in 2014. I would have attempted to trade for Alex Smith, but when I heard what San Francisco was asking I would have politely declined, and looked elsewhere for a quality veteran QB in FA or trade. However, I am not the KC Chiefs GM and therefore we have Alex Smith, Winston was cut and Albert's agent is Negotiating with Miami. I am not fond of many of the moves that have been made this offseason, but it's water under the bridge at this point. So I will move on and present a mock draft with the Chiefs current situation in mind.
#1 Luke Joeckel- the best Pass Blocking LT available IMO. You could easily put Fisher here, but I give Joeckel the edge because of level of competition and superior technique.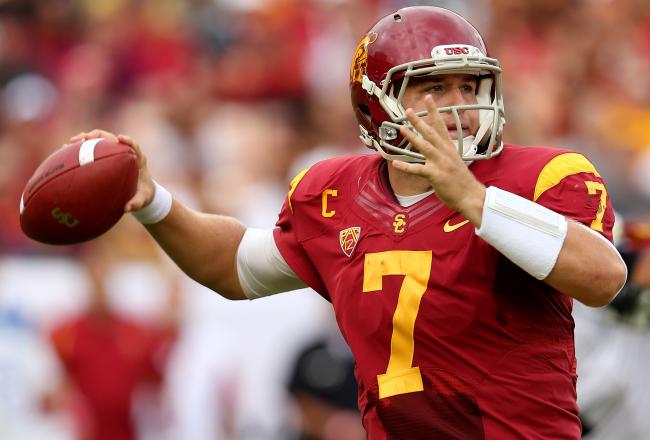 #42(Trade) Matt Barkley - For a while now I have wondered what player the Chiefs are trying to trade back into the top of the second round for. This makes the most sense to me. He fit's our system. He is a HUGE value here and IMO gives us the best QB depth in the NFL. We may not have the single best QB, but we have a lot of pretty good options. I have been outspoken about my belief that Alex Smith will have injury issues in KC and this is some really good insurance, and hopefully our Franchise QB of the future. Other option here would be DeAndre Hopkins if he somehow drops. Possibly even Margus Hunt
# 63- Stedman Bailey- I personally believe we have a huge need for another Receiving threat opposite Dwayne Bowe. We have a lot of guys at WR, but no REAL #2 WR. Stedman Bailey is IMO a true #2 receiver and fits Reid's system well. I am pretty sure I like Stedman Bailey a lot more than others. I think he will be a better NFL receiver than Tavon Austin. This guy is a TD and reception machine. I could also see a TE taken here as well with a lot of good options like Kelce and Escobar and McDonald. Bottom line we need another true receiving threat.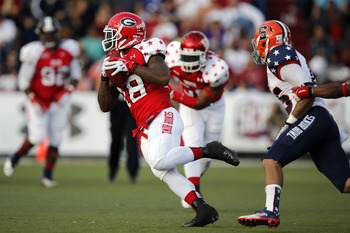 #96-(Comp) Bacarri Rambo- I really like Rambo here. I think he is a late first to early second round talent that slides to us in the third round due to off the field issues. Sounds kinda like another Georgia Bulldog the Chiefs have drafted recently. I really like Rambo and I believe he would start at FS day 1. Big upgrade from Lewis if you ask me. We need more INTs in our defense and that is what Rambo brings to the table. Another FS option here would be Phillip Thomas.

#99- Kevin Reddick- I really like Reddick. Down hill player. This guy has a nose for making plays in the backfield. I love his inside pass rush ability. He also appears to have pretty good instincts. I think he could be an A+ run defender. He has hands like stones, but he isn't horrible in coverage. I think he fits our need well. We could argue for picking a more coverage inclined ILB due to the recent passing trend in the NFL, but my thoughts are that whoever we get at ILB will be taken out on passing downs. Reddick is a 2 down thumper of an ILB with an inside pass rushing upside, but IMO thats exactly what we need.
#135- William Gholston- You can't teach size. This guy is a prototypical 3-4 DE. He gives this team a boost in pass rush on sub packages and competes for a starting position. Gholston underachieved, but you cannot deny his physical gifts. If the Chiefs coaching staff can properly motivate this guy he has a huge upside, and he is a steal if he falls this far.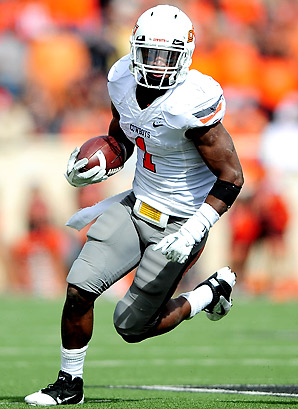 #170- Joseph Randle- It may be optimistic that Randle is here, but I really hope he is. Depth at the RB position will keep Charles from being run into the ground. I am optimistic that we will see MOAR Gray this year, but his gives us some insurance at the RB position especially if the unthinkable happens. If Randle isn't still available then Gilislee or Davis should be. Other options here might be Kwame Geathers, or as Charlie at Walter football is suggesting DevinTaylor may slide this far. Link
#204- (Comp) Quanterus Smith- This team needs more pass rush. Smith has a huge upside in that department. He falls this late due to injury and the Chiefs take a late round flyer. If he reaches his potential than this will be a steal of a pick. Other players I would look for here are Keith Pough, Kyle Juszczyk or Duke Williams.
#207 – Mario Benevidez- We need O Line depth with snapping experience. I don't ever wanna see a career G snapping for the Chiefs due to injury again. Benevidez is a quality C prospect. I think he is a sleeper in this years draft. He could even challenge Hudson for the starting spot IMO. If Benevidez isn't there then I would take a long look at whatever K is left.
UFA- Anthony Amos- I really like this guy. I think he has great footwork. He needs a lot of work and may never make the team, but he is worth a look for this catch alone Link