We all know that the homefield advantage for theChiefs is not the same as it used to be 10-20 years ago (except when we play the Chargers on Monday night games). We had the best record against our divisional rivals last year, and had we won one more game we would have locked-up a home playoff game for the second year in a row. So what do I see as the most important task that the Chiefs need to accomplish next year to win the division?

November 19th, 2006. that is the last time that we beat the hated Raiders inArrowhead Stadium. We went on to beat them two more times (making it 9 in a row) in Oakland. Since then, we have not held the same competitive advantage over our bitter rivals that we have had in the past.
Now onto the San Diego Chargers. While we have beat them at home the last two years, we have not been that competitive against them until recently. Week 4 of 2007 was the last time that we beat them in their stadium, and they pretty much owned us for the next couple of years, blowing us out on numerous occasions.
How about the Denver Broncos. We have not had an advantage at Arrowhead playing these guys either over the last few years, but just like the chargers we have been splitting games with them each year for the last few years. With as bad as the Broncos have been the last few years, it is kind of suprising to me that we have not dominated them more throughout this time period.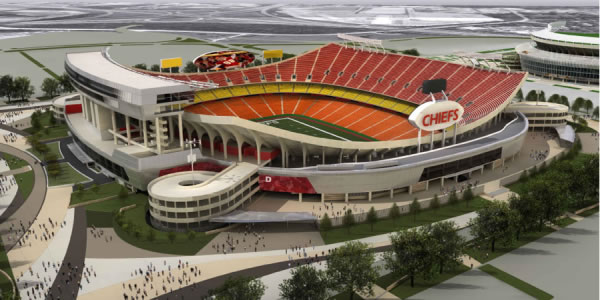 So what can the organization do to increase our home-field advantage against our divisional rivals? Lower ticket prices to increase attendance for these divisional games? Sign a proven Quarterback? Help me figure out how we can regain the title of the loudest stadium in the NFL and make it harder for our bitter rivals to waltz into Arrowhead and beat us time and time again in our own stadium.