On Thursday night's Third Shift Open Thread, I posted that I had a big Friday ahead of me.  I spoke of the job interview that I had first thing in the morning and then the 4 1/2 hour drive my wife and I were making to watch the game live at M&T Bank Stadium in Baltimore.  When I posted those thoughts and responded to the many generous people who wished me luck, I never would have imagined just how amazing the next 24 hours would be.  Hang on because after the jump I got job interview updates, tons of Kansas City Chiefs player photos, photos of Chiefs' brass and a story that this Chiefs fan will never forget for as long as he lives.
First, for those of you who so awesomely wished me luck on my job interview I can report that it went well.  I had a great conversation with the president and CFO of the bank for which I was interviewing with and left feeling confident that I would at least get a call next week for a second interview.  Please, keep praying and sending well wishes and I will keep you updated.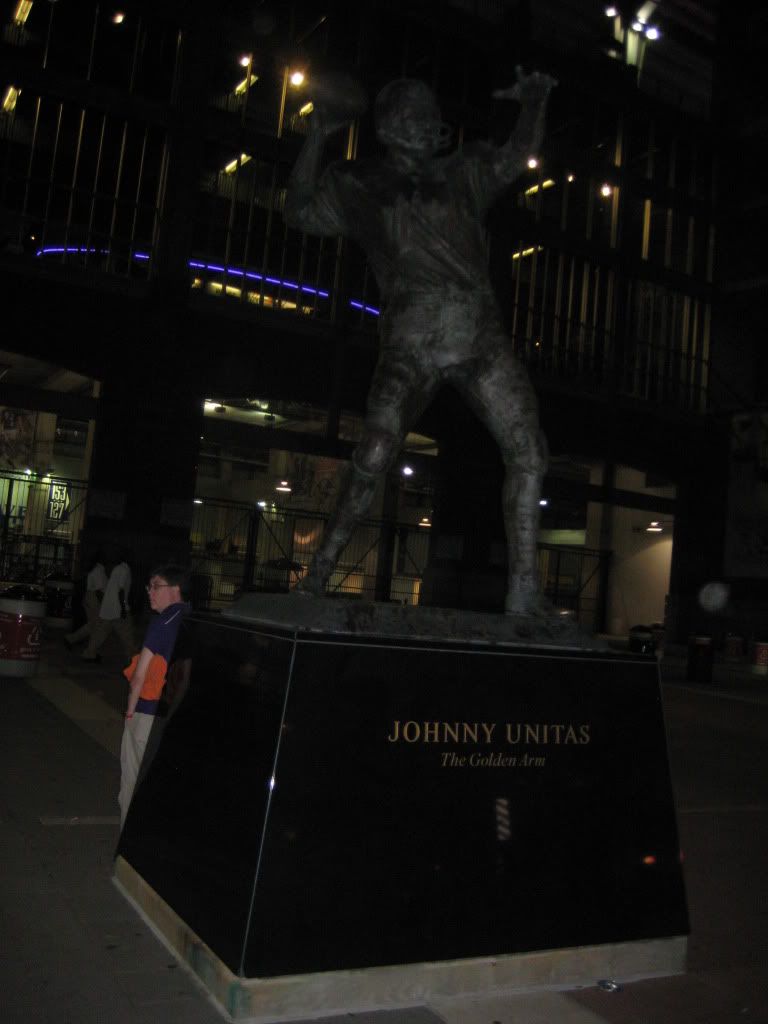 Enough of my personal life; this is a Kansas City Chiefs website so lets get to the football news already.  My wife and I arrived at M&T Bank Stadium at 6:00 p.m. and went down to the front row to get some good photos before taking our seat.  I have over 100 photos, but will only post a small number of those here.  If you want a photo of your favorite player, please request in the comments section and I will post what I have, no problem.  Here are my favorite player photos: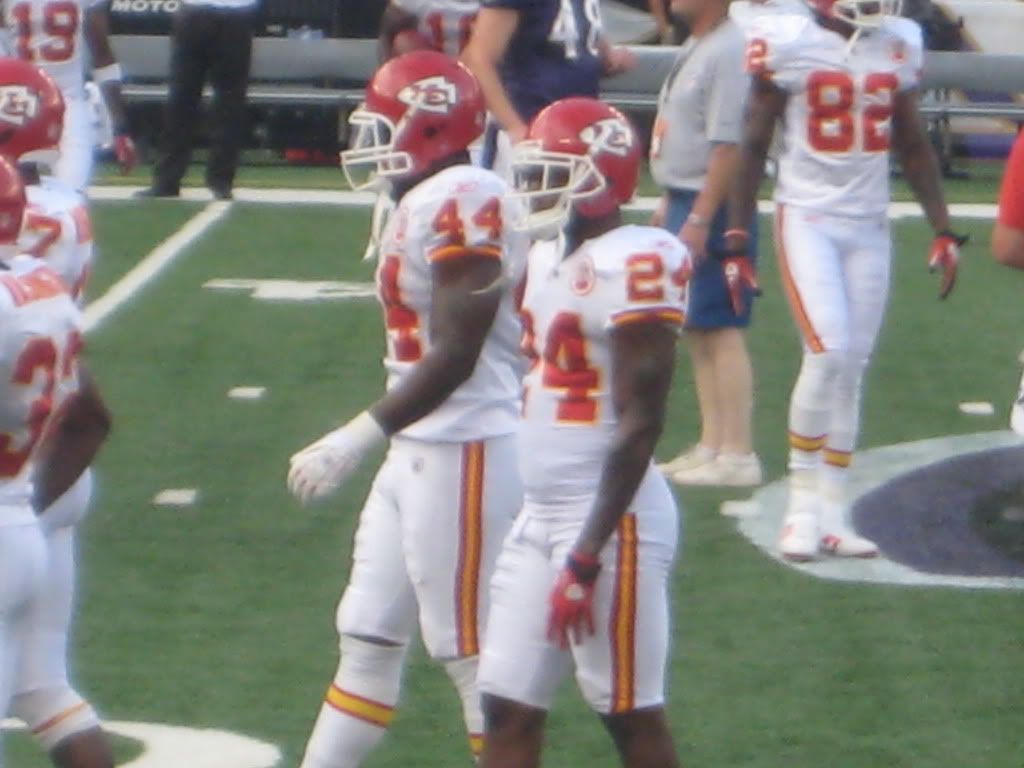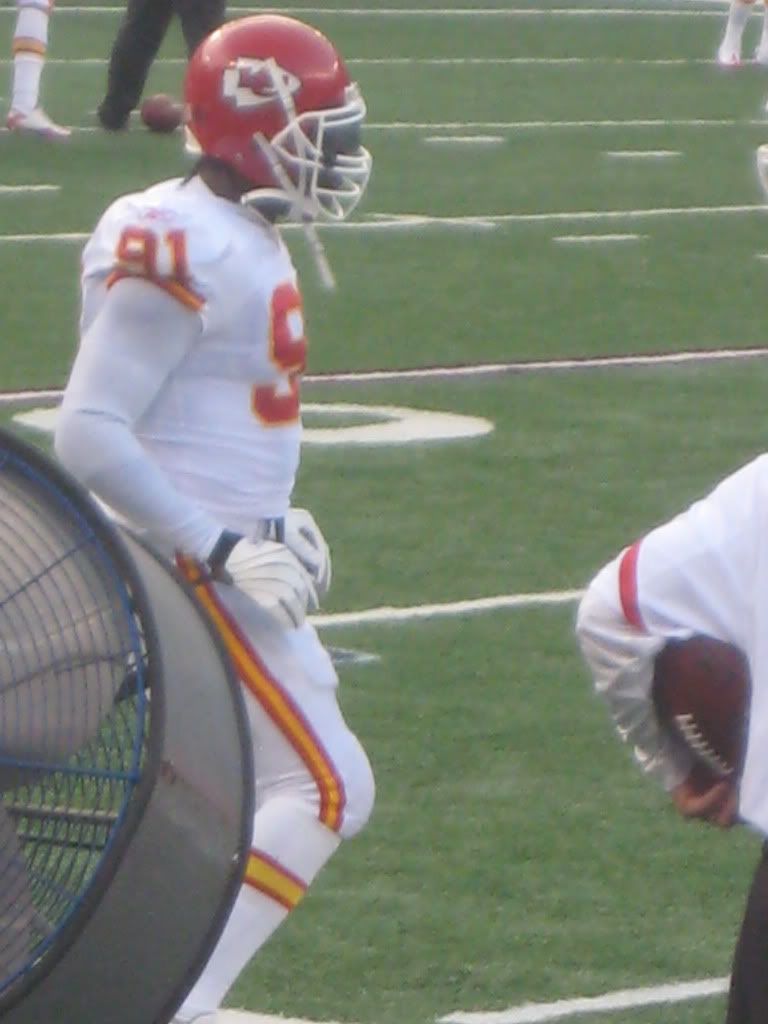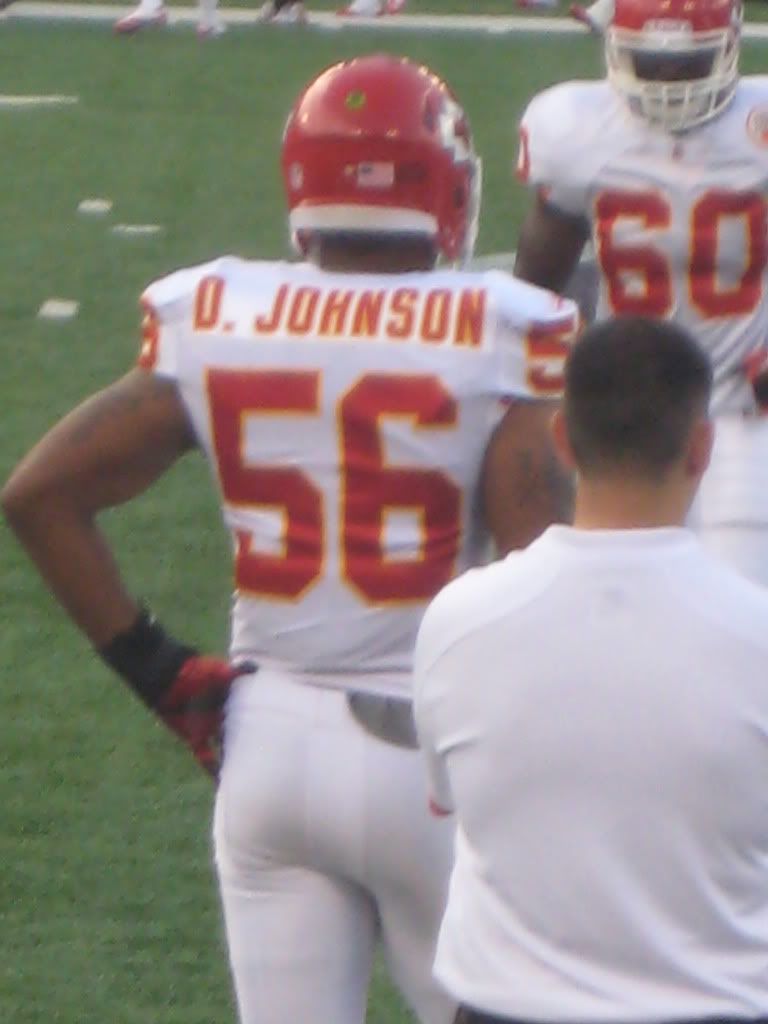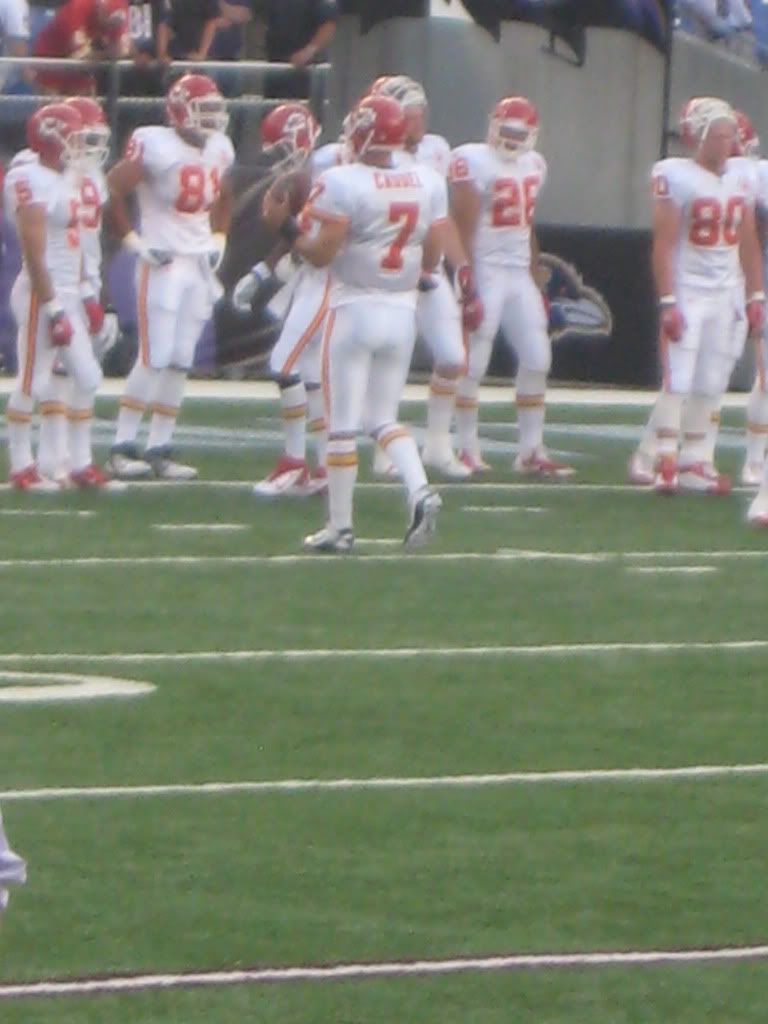 I am also proud to report that I got some great shots of Scott Pioli and Clark Hunt.  Here are the best of those: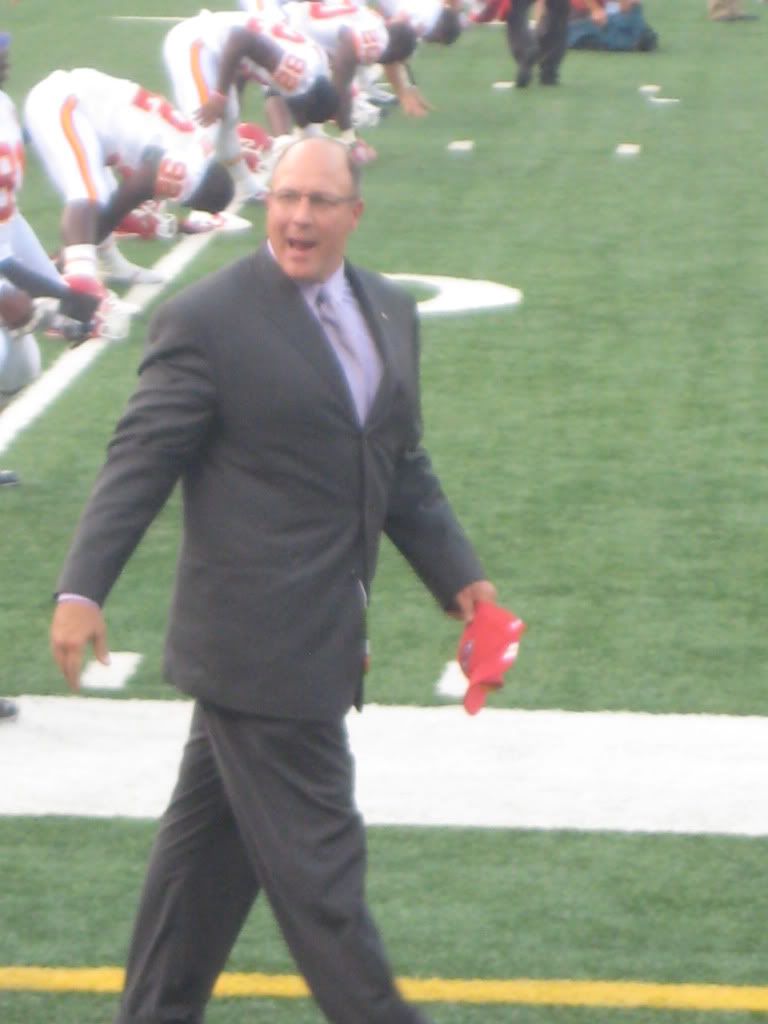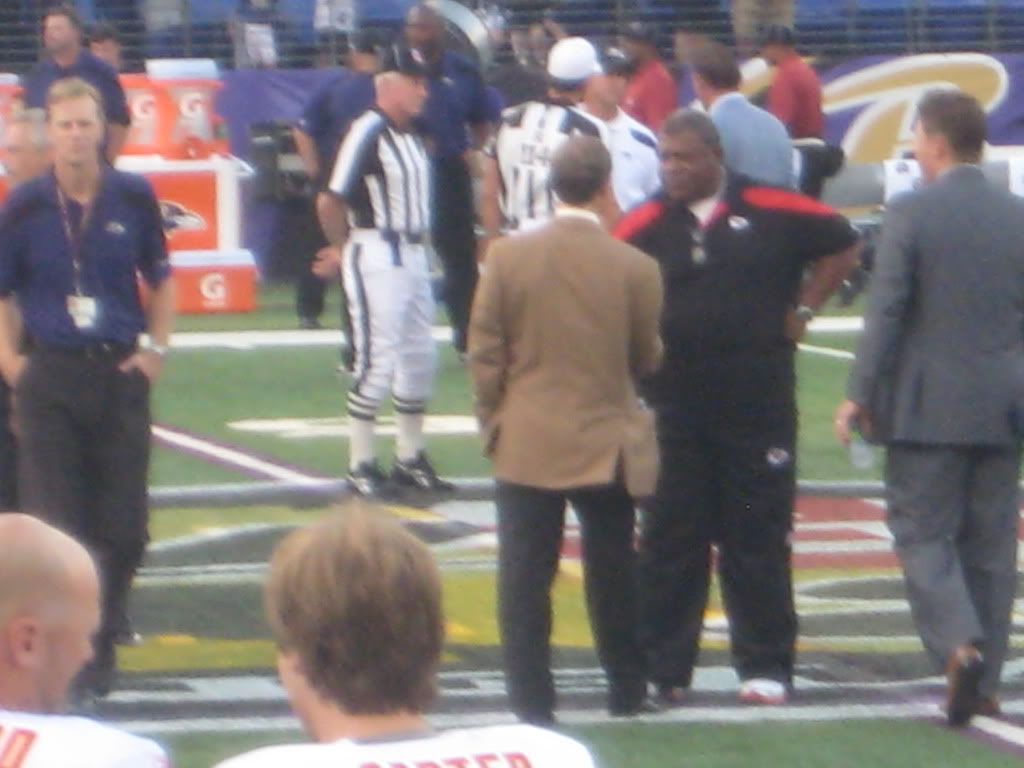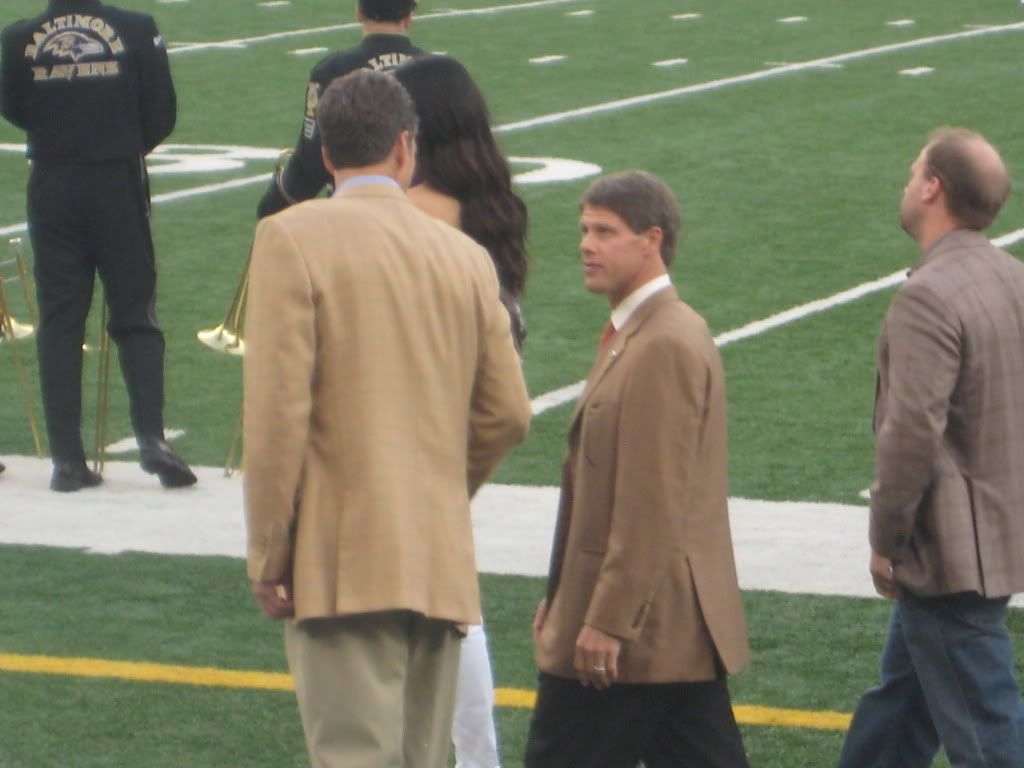 Now for the part I have been so excited to share with this community.  As I was snapping away photos before the game began, someone tapped on my shoulder.  An older black male stood behind me when I turned around.  He was wearing the same #24 jersey as I was and wanted to know if I was a big fan.  I told him I was from Roanoke, VA and have been following Brandon's career sense his time at Virginia Tech.  He stuck out his hand to shake mine and introduced himself as Willie Flowers.
I was talking Chiefs football with Brandon Flowers' father.  We spoke about all things Chiefs and I could share his thoughts but I don't want to misquote him; that would not be fair and he deserves the right to speak his mind to a fellow fan and not have his thoughts misinterpreted.  I hope you understand my reasons for not attempting to repeat any of his comments.
My night was complete and the game hadn't even started.  I had gotten great photos of my favorite Chiefs, told Scott Pioli and Clark Hunt thank you for bringing a winner to KC (I yelled this to them as they stood 15 yards away from me.  Clark turned and pointed at me and said, "Thank you") and meet my favorite player's father.  IT GETS EVEN BETTER!
My wife and I enjoy a great game and join everyone else in exiting the stadium after the final whistle.  As I exited section 100, I was again tapped on the shoulder.  I turn to see who it was and to my surprise Mr. Flowers had seeked me out a second time.  He asked, "Would you like to meet my son?"  I responded, "Yes, please" and my wife and I walked with him.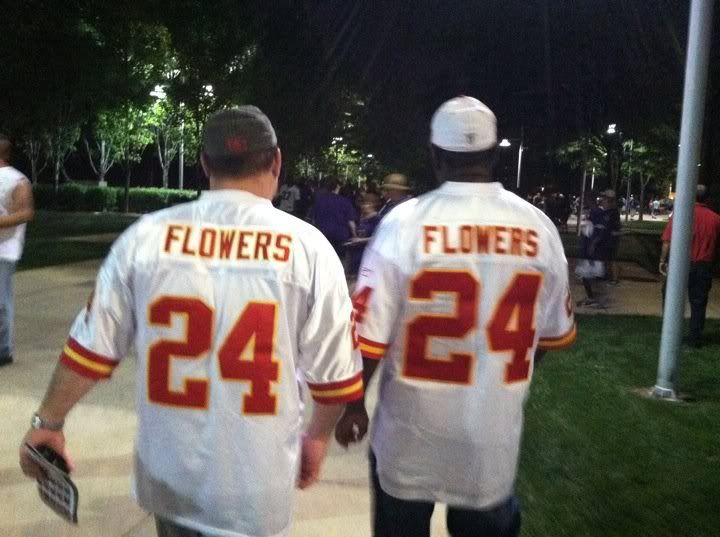 Let me tell you that the hour or so I spent with Mr. Willie Flowers was an absolute honor and pleasure.  The man was 100% class and so proud of his son.  He took me to the family waiting area just outside the stadium and I watched in amazement as Tamba Hali, Tyson Jackson, Dustin Colquitt, Ricky Stanzi, Brandon Albert, Mike Cox and others came out of the locker room to greet their family members.  Mr. Cox came and bear-hugged Willie from behind and made him guess who it was.  Mr. Flowers got it right on the first guess.  It was so cool to see these men off the football field and acting like the rest of us.  They gave high-fives and hugged their loved ones.  My wife became a Kansas City Chiefs fan watching this happen.  I owe Mr. Flowers for that.  I'm sure there are other married men on this site who pray that their significant other will become more interested in the team that they are so dedicated to.  My prayers were answered as my wife watched these superstars meet their families and have to tell them goodbye and they would see them, "Next time."
Then, it happened.  Brandon Flowers emerged and began walked toward his father.  They embraced and said some words and then Willie turned and pointed to me.  They began to approach and I turned to my wife and began to fight tears.  She quickly told me to get it together and I was able to do so. 
I was able to speak with Brandon for about 5 minutes.  Most of the time was spent tripping over my words and basically telling him 100 different ways that he was my favorite player.  I told him that I thought he should have made the pro-bowl last season and he said he would this season.  This was Brandon's precious time with his father and he took a few moments to make my life.  The Flower family is nothing but class and I am now officially saving for a nice frame for this:
Friday was officially one of the best days of my life.  Thanks for allowing me to share it with you.
Link to all photos:  www.photobucket.com/OnlyKCFanNVA