I saw a report that came in saying that there is a "very good chance" Mike Vrabel will join the Ohio state coaching staff on Arrowheadpride.com. The official announcement could come as soon as Monday. Sooooo.... Obviously if he is on the coaching staff for the Buckeyes he will not be a linebacker for the Kansas City Chiefs. I think that it is bittersweet.... The Chiefs will be missing a key part of leadership in the locker room. But, the Chiefs can now give the younger players a chance to prove themselves. It is down to most likely, Andy Studebaker, or Justin Houston. I see one of these guys starting next year. There is always a chance someone like Cameron Sheffield could step up. Or they could possibly move Demorrio Williams to the outside.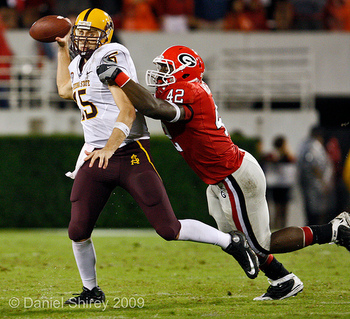 I just want to know what you as a Chiefs fan thinks about this whole situation.....
This is a FanPost and does not necessarily reflect the views of Arrowhead Pride's writers or editors. It does reflect the views of this particular fan though, which is as important as the views of Arrowhead Pride writers or editors.