Ahhh, the offseason.  A wonderful time of the year in which we fans dream dreams of acquiring guys like this


via free agency.  And even more so, our fancy turns towards the draft, where guys like this
keep us holding our breath, hoping Scott will do what we believe is best for the team.
There's been a lot of speculation around here.  Does Thomas Jones need to be replaced?  Will we take a WR in the first round?  Is Phil Taylor the answer at NT?  What about Shaun Rogers?  Where can we find some upgrades for the O-line?  And on, and on, and on....  
Invariably, when people talk about our team improving, they look to the outside.  They look at players we can add.  I tend to take a different approach.  Before last season began I told whoever would listen (very few, in my case) that the key to our improvement wasn't in the draft or FA, but in Glenn Dorsey, Matt Cassel, Tamba Hali, and Brandon Flowers.  Some or all of them needed to take the next step as a player if we wanted to truly improve as a team.
In other words, how much better we could get would depend on if anyone made a "jump."
Now, we got lucky last season.  Every single guy on that list improved significantly.  As a result, we were a better team by a pretty wide margin.
The draft gets tons of play, and everyone obsesses about this FA or that FA.  But the bottom line is if your in-house guys don't get better, your team doesn't improve by much.  This is especially true of young players who are supposed to make up the "core" of your team.
So who qualifies this year?  I'd like to take a look at a few players who may be about to make a jump and/or could make us a much better team by doing so.  Keep in mind, a jump doesn't mean a guy is suddenly going to be elite.  Just significantly improved.  So who do we have?  And how could they improve?  Is it likely?  Let's start with...
Matt Cassel.  "But MN, he already improved last year!  I thought you were pro-Cassel!  What's the deal?"
Here's the deal.  Yes, Cassel took some big steps forward last year.  His accuracy, poise, and leadership were all considerably improved, and this showed up in his stats.  However, we have to be realistic here.  He faced an easy schedule and still had more than one or two games in which he looked very, very bad.  There are a lot of reasons, sure, but ol' Matty Nice needs to be held at least partially accountable for the loss to Baltimore (I said partially, no one needs to tell me our line wasn't great and Bowe was doubled all day, ok?).
The "jump" we need- If Matt wants to get the once and for all stamp of approval from me (and I'm sure it keeps him up at nights), he needs to do a couple of things.
- Improve his accuracy still more.  Even half as much as he improved from his first year would be great.
- Learn to check down faster.  
- Stop staring down receivers pre-throw.  
To be fair, he improved significantly in all these areas from his first year to his second year.  However, we're going to need to see more of this if we want to have a shot against playoff teams.  Would another WR help a great deal?  Absolutely.  But Cassel needs to keep getting better in those 3 areas, or it won't matter all that much.  He was 3x the QB his 2nd year as he was in his first.  If he shows half as much improvement this next year, he'll be set and ready for a tougher schedule.
Yeah, Mr. "Reach Position" himself, Eric Berry.  Now I know what you're (likely) thinking.  He already made the Pro Bowl.  He got better and better as the year went on.  I know both of these things, and talked about the latter point at length here, in case you're interested (to sum up, he went from good run-support safety to excellent overall safety).  So why him?
The "jump" we need- It's pretty simple for me.  I want Troy Lite.  I know that's a lot to ask of a 2nd year safety, but given how much he improved against the pass as the year went on, I don't see it as out of the question.  He's a beast against the run, and already solid against the pass.  I want to see some of that legendary work ethic of his this offseason in learning the nuances of the game.  I want us to have the best SS in football outside of Pittsburgh, with the margin close enough to make Troy P nervous.  This would be huge in the quest to have a great D, and if you look at how much he improved over the course of a single season, it's well within the realm of possibility.
Tyson Jackson.  I just made 5 of you think the word "bust," and 5 more of you think the word "underrated."  That's the power he has over us Chiefs fans right now.  I've argued at length in favor of patience here.  He's a guy who hasn't made much of an impact as a Chief.  Sure, he's at least become a part of the rotation, but there hasn't been nearly the impact one wants to see from a #3 pick.  But he's here, he's improved, and he is a VITAL part of next season.
The "jump" we need- In the case of T-Jax, time is of the essence here.  He played all right when he was in last year, but was still nothing more than a guy who couldn't hold down a majority of the snaps from the DE position.  That needs to change this year.  We need to see him make as big a jump this year as he made last year, when he went from pretty crappy to decent.  We need him to take those snaps from Smith and never give them back.  New NT or no new NT, this has to happen for our defense to take a significant step forward.  He is the single most important in-house player we've got IMO (doesn't that make you a little nervous?), because if he can make the jump, our whole D improves.
Dexter McCluster.  What to think?  Early on he had us dreaming of big things.  He made arguably the biggest play of the year against the Chargers, started the avalanche against the 49ers, had a great game against the Jaguars... then BOOM!  He gets injured and falls off the face of the earth, never again to make an impact in a 2010 game.  Sure, he had a big run and a big return called back, but for all intensive purposes he did nothing after the injury.  Was he hobbled?  Was he being used incorrectly?  I don't know, but I know we need more out of one of our fastest, most explosive players.
The "jump" we need- Dexter needs to get involved in our offense the way he was starting to pre-injury.  None of this "decoy, misdirection" garbage, but his number called on pass and run plays.  Personally, I was happy to hear Haley talking about Dex being used more out of the backfield because A) that puts him next to Charles and B) it uses the fact that he can run and receive to force defenses on their heels.  Bottom line- find his role and stick to it.  
I want to see Dex make himself a bigger part of our offense on a consistent basis, the way he was against the Jaguars.  He's too quick and explosive to not be getting more touches per game.  If he can make the jump to consistent contributor, our offense will be that much closer to having the weapons it needs to go up against the Steelers and Ravens of the world.  
On a side note, can we stop with "Run DMC"?  I get it, it's a nice nickname.  But Darren McFadden was being called that years ago, and now that he's become a good back we've got no excuse to overlook that fact.  We can think of a nickname (personally, I like just calling him Dex) without swiping one from the Raiders, of all people.  Do we want to be like these guys?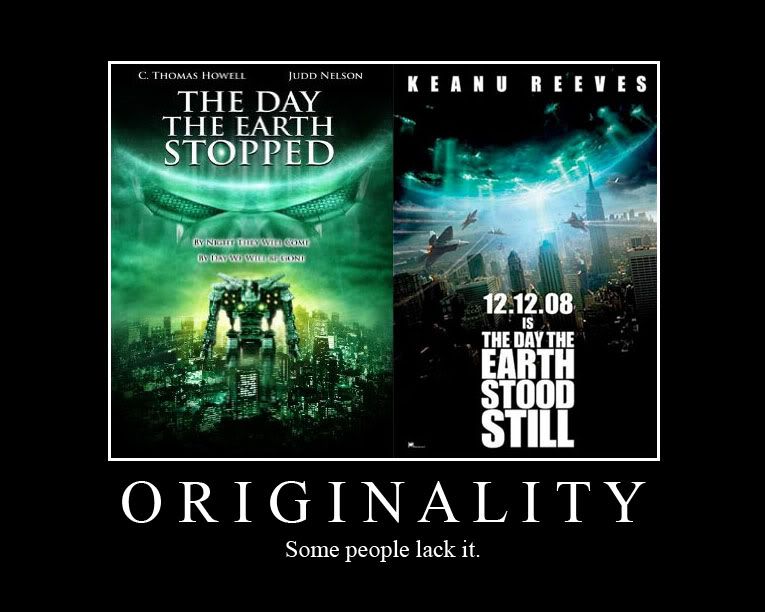 So there you go.  I set out to pick four guys I believe could have a huge impact on 2011, and here you have them.  MC, Berry, T-Jax, and Dex.  I'll make a bold statement right here... No matter what we do in the draft, if those four guys make the "jump" I've talked about, we'll be in the playoffs again next year.  All four and a good offseason haul and I predict a playoff run (as in, we actually win a couple!).
I know there are a lot of other players we could look at, but the reason I choose these 4 is because I believe all of them have a decent to good shot at making the jump. I hope thinking about this makes you shift your focus a little, even if only for a few minutes.
Who are your players that could have a huge impact by making a "jump" and are poised to make it?
Ninja pic