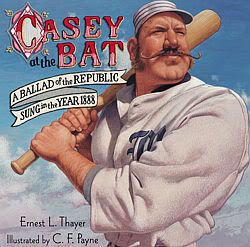 "He swings….. He misses….. Strike One." That was a curve Ball, low and away. Pioli had a long look at that one. His timing was just off. Yeah, that serving of Todd Haley looked good. It was enticing as it floated up to the plate. Haley seemed to be a home run at first. He came with a reputation of being an offensive genus that could create magic where there was nothing but promise. Haley came with Bluster and bravado and left without a whimper. Strike One against Pioli.
"He swings ….he misses…. Strike Two." Who could pass up a fast ball right down the middle? Matt Cassel looks too good to pass up. This is just like Batting Practice. (Vrabel is a bonus because he'll bring the beer and popcorn.) Wow! He should have seen that one coming. It looked like a Fast Ball but it was a Slider that dropped right off the table. Strike Two against Pioli.
"He swings…. He misses…..Strike Three. No wait… that was a foul Tip… Pioli did just barely manage to get a part of it. " Hey! That wasn't fair. He was the victim of a "Quick Pitch". That should have been an illegal pitch. The Draft was on him before he was ready and he just got a piece of it. Tyson Jackson seemed good enough to take a cut at and Alex Magee was there as well. Donald Washington would not have been worth swinging at if only the batter was ready. At least Succup managed to save the "at bat".
Here comes Free Agency. Check Swing foul tip on Smith. The batter gets another foul tip on Urban and then Copper. ….Here is another pitch. A surprise two out bunt attempt does not work as the ball is just outside the strike zone for "Ball One". On the next pitches, Siler, Gregg and Piscatelli were weak efforts at best and Pioli had to reach to just get enough bat on the ball to foul them off. ….. A line foul ball with McClain keeps Pioli at the plate…… He gets solid contact with Breaston but that shot just lands foul, short of the fence.
"Casey Pioli" is still at bat. Mighty "Casey Pioli" has had a few swings at it, but just hasn't connected. My only disappointment is that we have not had many mighty cuts lately. "Mighty Casey" (Down in the Count) is trying to hang on during this at bat, with check swings and foul tips.