What a year it's been! High expectations coming into the year. I remember when  Pioli was hired it seemed everyone liked the move. He in turned hired Haley. A unproven head coach, still got a lot of approvals from fans.
In Pioli's first year he was handed a team that was the bottom feeders of the NFL. Carl and Herm took a 10-6 team that needed a relevant D to turn the corner instead started a youth movement in KC, and turn the franchise into a laughable 2-14 team.
Not to say that the Herm era was a total waist, he did draft some pieces that are the core of our team today.
3 brutal years later and insert Pioli. a questionable 09 draft, a great draft last year, a high risk reward draft this year.  4-12 in the first year, a 2 game improvement over the 08 Chiefs.
Year 2 the best turn around in franchise history 10-6 and a playoff birth! Year 3 still to be determined. The point of this post is to bring the positive vibe back to AP that was going on here when I first started coming to this site that I call home back in 09.
So let's go over the last few years since Pioli/Haley took the reigns of the greatest franchise in the NFL. We will cover drafts, FA pick ups, season ending injuries, and much more later and  after the jump..
The 2009 Draft Round1
 2nd Round pick traded the result......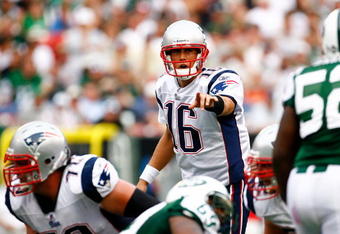 3rd Round 
4th Round
5th Round
6th Round
7th Round
7th Round (From Panthers through Dolphins)
7th Round (compensatory selection) Mr. Irrelevant:)
 UDFA
2009 Draft Class
Ok, this class well you all know what it is, well look at it who is still here contributing? Some call T Jax a bust, I totally disagree. T Jax is developing in to a great pro 3-4 DE imo. I dont think he is a bust at all, the batted pass against Indy speaks for it's self as well as his play this year. Donald Wash is still around and contributing. Mr.  irrelevant is not so irrelevant now is he? 
Matt will come along. They need to take the leash off him he now has targets, and is showing sign of being able to be an elite qb in the last couple games. (The last one esp.) I tell my kids, if you want to be great at something it takes practice. Matt is the first in the door and the last to leave! He wants it, has heart and dedication he will get us there I have no doubt!
Vrabel came in and gave leadership that this locker room that needed help in that area, I liked the pick up alot.
I read a post today Stay the course. I was baffled by the things said. Herm was building a winner? Sure his 1st rounders are the core of the team today, but who else? he missed on more picks he hit on 1st rounders are almost always a give me. Not to get off subject of the post but it really ain't. I see so many AP faithful bashing Pioli and Haley, and i I think it would be a total waist to fire either of them. (like that is gonna happen) 3 draft picks still here in a year when Pioli did not have his staff totally in place and a good UDFA is not bad at all.
next week we will go over the 2010 class a little more in depth not much time this week for research. I did get some  facts so I don't look like a fool, I am sure I've missed a few and some of you will let me know. Keep the faith, no doubt!  More next week. 
Not the greatest at english so bash my writing if you want, just my opinion. More  to come in Part 2